One of the most prominent Bulgarian entrepreneurs and investors in various business sectors. Chairman of the Supervisory Board of "Nord Holding" AD. Chairman of the Bulgarian Association for Recycling (BAR). Founder of the online store Kidso.bg and the NEXT BASKET ecommerce platform. Consultant at Ayurveda Clinic – Sofia.
A professional with over 15 years of experience in various managerial, executive, and marketing positions in large companies based in the USA and Europe. His current professional interests primarily focus on SaaS, technology, and e-commerce. He is an entrepreneur, engineer, Ph.D. candidate, lecturer, and educator.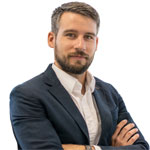 An expert with over 15 years of experience in Information Technology and people and process management. He has successfully executed numerous software projects in the USA, Canada, Europe, and Israel in e-commerce and marketing. He is a founder of a company specializing in building SaaS solutions and serves as the Technical Director. Mladen has worked at companies such as MelioraWeb, RemixShop, Dunelm, Despark, and others.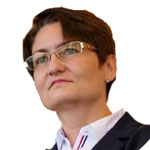 A professional with over 20 years of experience in senior financial positions in fast-growing companies across various industries, including developing and managing commercial centers, logistics and industrial assets, technology, and e-commerce, with business operations in Europe and Asia.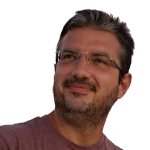 Georgi graduated in Mathematics and Computer Science from National Natural-Mathematical High School in Bulgaria. He created and managed the popular website PCStore.bg for 15 years. He joined the company's team because he strongly believes in the scale of the project and wants to contribute his professional experience and skills to achieve global success.
A professional with over 17 years of experience in B2B sales. She has worked in some popular IT, logistics, and medical companies. Vesela has been involved in the development of four startup projects. She has been entirely focused on the e-commerce sector for the past eight years.
Ivaylo Georgiev is an expert with over ten years of experience in e-commerce, including platforms such as Magento, Shopify, PrestaShop, WooCommerce, and others. He holds a master's degree in business management and continually enhances his knowledge through various digital marketing, sales, and e-commerce courses. He has participated in numerous international projects related to business development and human resource management, and for the last 15 years, he has managed teams of over 70 people.
With over 10 years of experience in the IT industry, primarily focused on software testing. She has been part of teams ranging from 3 to 30 people, with expertise in various methodologies (Scrum, SAFe, Kanban, Waterfall). Hristina has worked on diverse projects and domains, always in close collaboration with different roles in companies to ensure the delivery of high-quality products well-covered by automated tests.
An IT manager with over 15 years of experience, Kostadin has worked for major telecommunications and hardware companies. He holds a bachelor's degree in Information Technology: Programming. He is a professional in budgeting and resource management, IT and business processes, product management, Agile, and Waterfall projects.
She developed her professional skills as a technical recruiter. She is ambitious and dedicated to the ongoing process of learning and progress, contributing to the company's success. She continually pursues her next achievement and strives to achieve her goals in the best possible way.
An architect of digital products, UX/UI designer, and front-end developer. A professional in the field of marketing and an independent author of premium themes on the Envato marketplace. Dimitar has an ongoing professional pursuit of good design and perfection. He excels in product development and digital marketing.
A senior graphic designer with extensive experience in Bulgarian and global markets. She has worked successfully for companies in London, Canada, Saudi Arabia, New York, and Kuwait. She has years of experience in a key position within the country's largest banking and insurance group. An acclaimed artist on platforms such as Dribbble and Behance.
A UX/UI designer with experience in graphic design and visual communications. She holds degrees in computer graphics and visual arts, as well as a bachelor's degree in information management. She has certificates in WordPress Advanced and WooCommerce and ongoing professional development through UX workshops in her work process.