Creative Digital Banner Designs by NEXT BASKET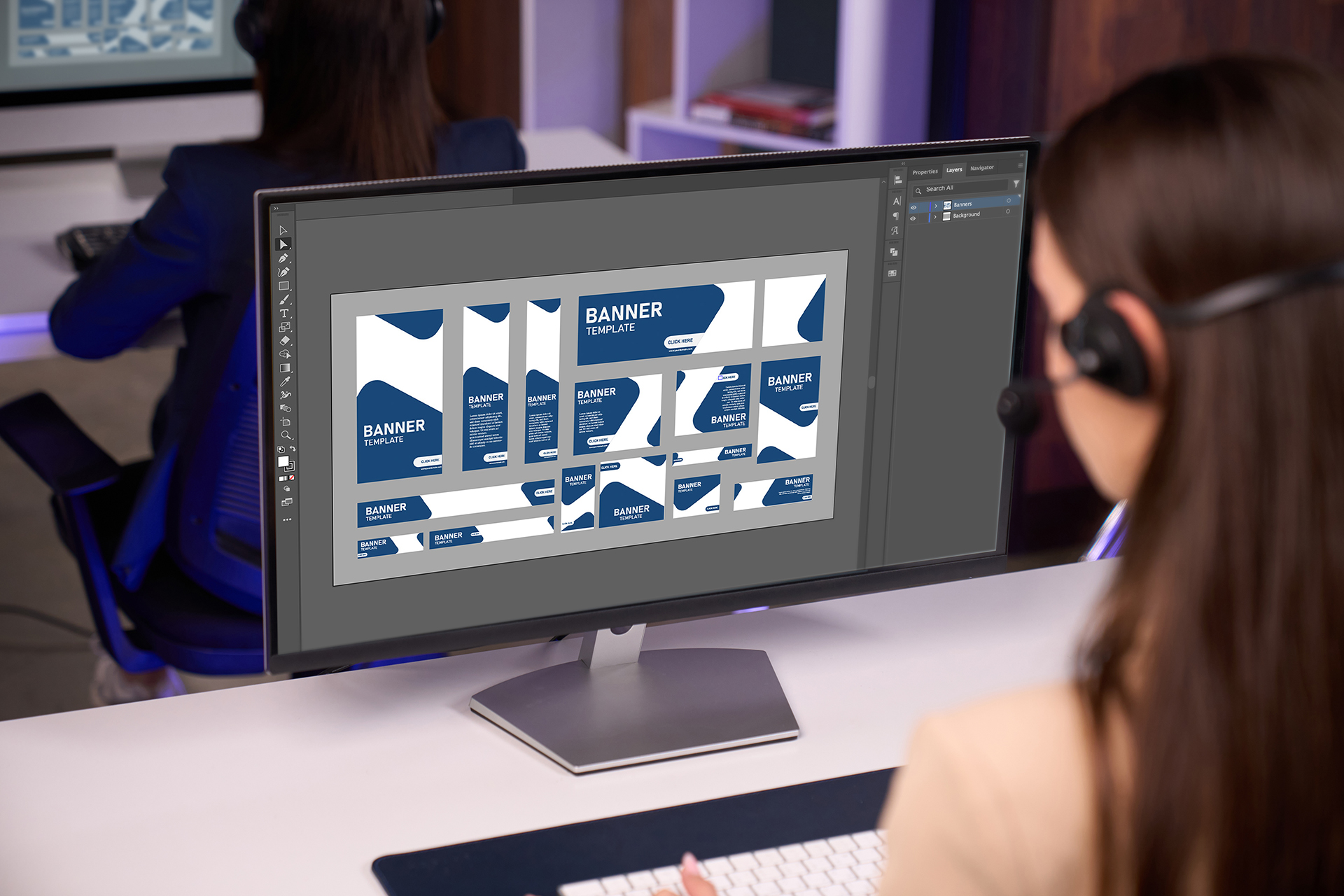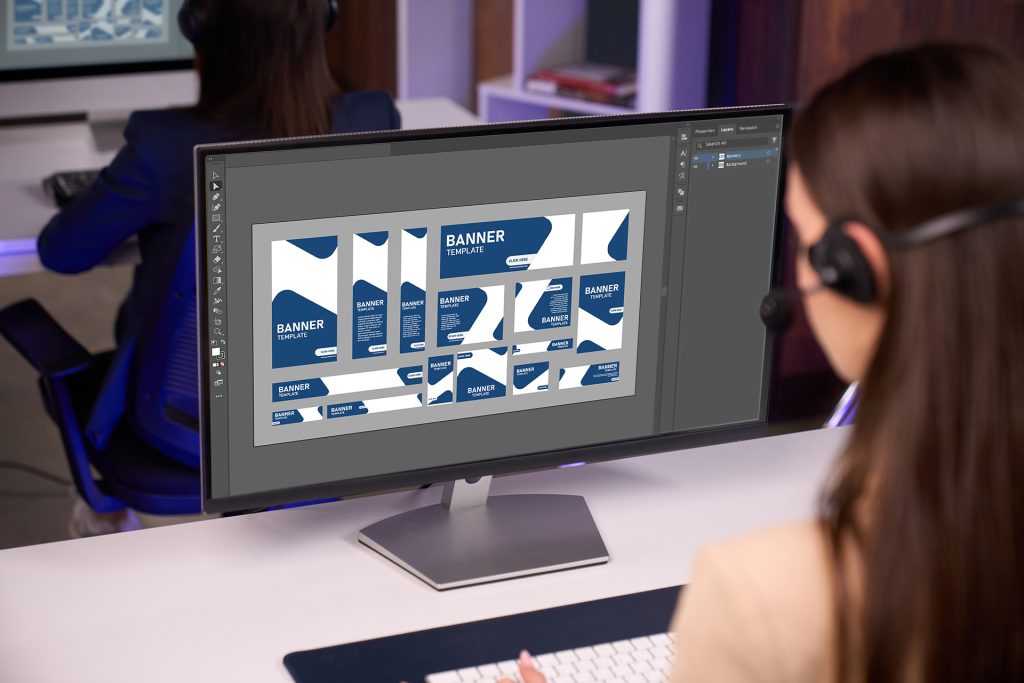 A digital banner is a creative graphical advertisement displayed online to promote products, services, or offers.
Successful online stores use attention-grabbing web banner ads to highlight ongoing promotions and special offers, making them a key tool for boosting sales.
At NEXT BASKET, you can partner with professional graphic designers to create a set of custom web banners that increase brand awareness and promote growth.
What's more – you can use our intuitive, built-in banner generator to easily showcase business offerings to your audience online.
Advertising banners that boost sales and increase brand value
Eye-catching advertising banners are key to increasing brand value and driving more sales.
With the right template and visual effects, they grab online users' attention, leaving a lasting impact and guiding them toward purchases.
Their visual appeal and focused messaging enhance brand recognition and drive revenue growth.
Types of advertising banners
Choosing the right web banner depends on where it will appear online.
There are static, animated, and flash banners, all tailored to different ad types.
Some banners work well on websites, some suit online stores, while others fit social media platforms or Google ads.
Our banner software offers banner design templates for every format and platform, allowing you to upload your own images and logos. You can also use your brand's preferred fonts, leverage creative layouts that command attention, and enjoy seamless collaboration with your team members and our support crew.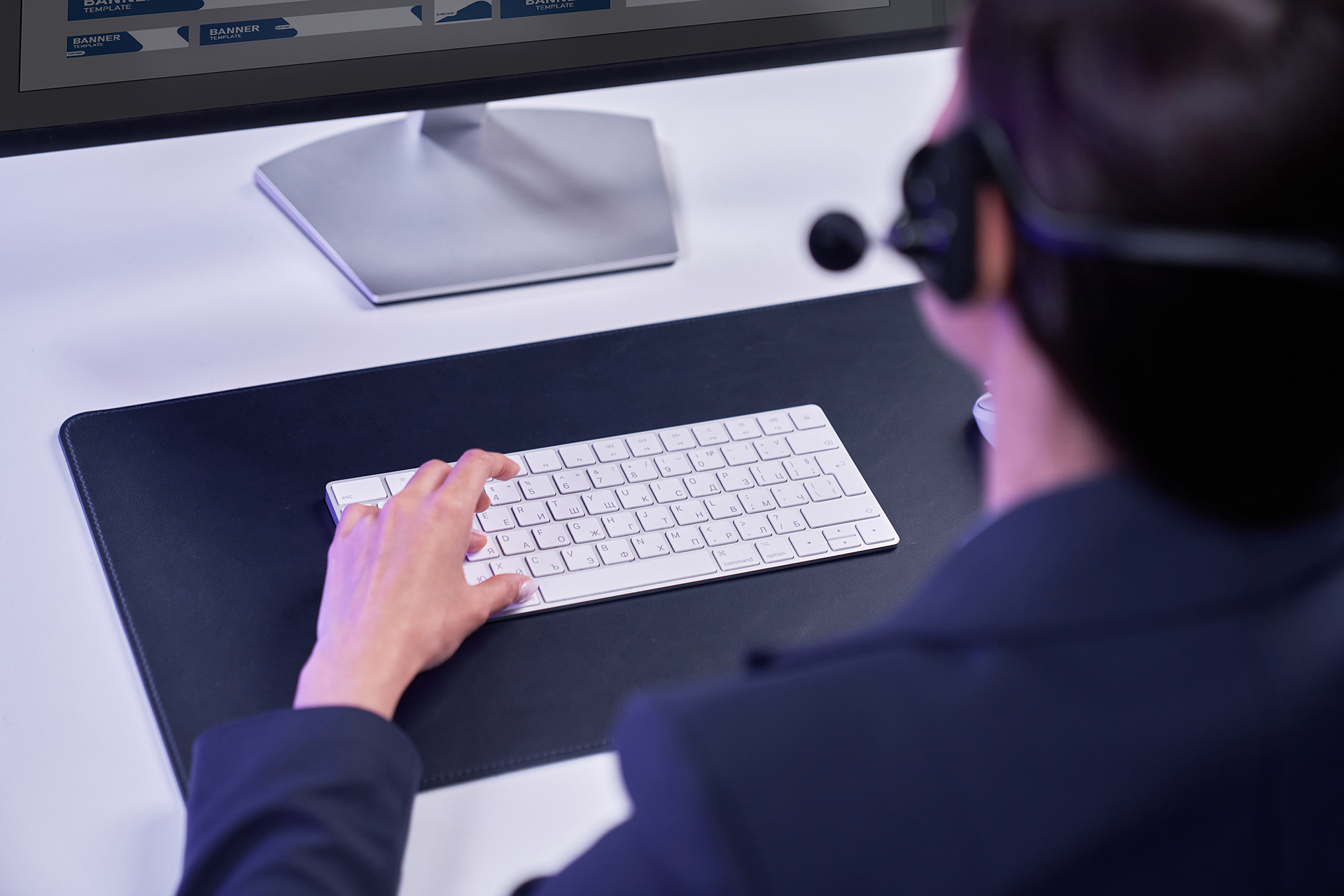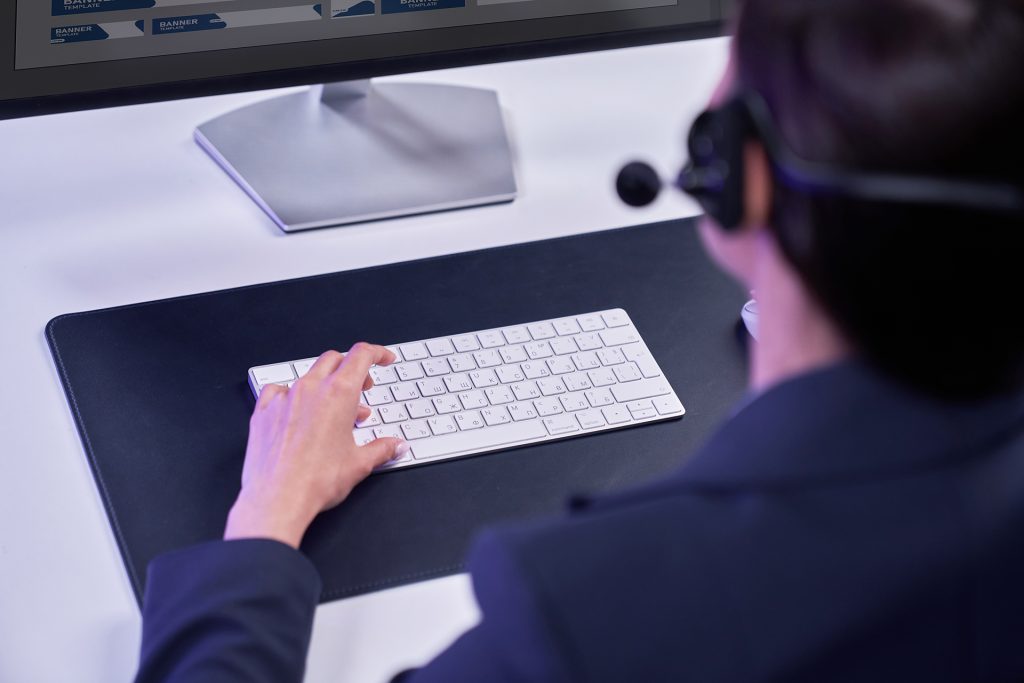 Banner designs, layouts, and text
When crafting a banner ad, consider the web design, advertising layout, and how they align with your online and offline campaign vision for your online store.
Our library of web banner templates makes this process easy.
Graphic design for compelling customized banners
When crafting a digital banner, the graphic design should seamlessly fit the aesthetics of your website, social media channels, or Google ads.
The design's dimensions are crucial — they need to immediately catch the eye and pique the curiosity of potential users and customers, drawing them in.
Crafting persuasive copy and messaging
We give you the customization tools you need to send the right message at the right time.
The words on your advertising banner can steer attention where you intend — whether towards a special offer, an exclusive deal, or a promotion.
Carefully chosen words and messages are vital in simplifying the sales process and encouraging conversions.
Strategic placement and seamless flow
The success of a web banner design lies in its strategic placement.
Ensuring it guides customers through a seamless purchase journey requires a collaborative effort from a skilled designer, an adept copywriter, and a savvy programmer.
Their expertise increases the chance of customers clicking on the banner and making a purchase.
From the vision to the sale — intuitive banner software by NEXT BASKET
With NEXT BASKET, creating banners with a high-impact layout, creative features, and customizable elements for your logo and other web graphics is easy.
We streamline your workflow with stunning banner designs you can customize to suit your business.
When you partner with us, you gain access to professionally crafted digital banners for your online store, social media profiles, and all your online brand's ads.
Get started today and find the right template for your new products, limited-time deals, and other ecommerce project ideas.
Frequently Asked Questions
Can I design my own banner ads?
Absolutely. You can create banners if you're familiar with graphic design tools. This includes crafting static, dynamic, flash, or animated banners. Additionally, understanding the right format and techniques to grab and steer customer attention is crucial.
Using NEXT BASKET's banner maker, you can position the banners on your site's pages exactly where you want them.
What are the key elements of professional-looking banners?
Professional-looking banners hinge on essential components like a well-structured format, thoughtfully designed layout, and leveraging insights to refine your design for optimal impact.
Can I use my own images in NEXT BASKET's banner templates?
Yes, you can upload and use your own image sets and photos in each NEXT BASKET's banner template. Thus you get a custom banner with little to zero designer skills.
What's the easiest way to create personalized banners?
The simplest way to craft personalized online banners is by utilizing NEXT BASKET's user-friendly platform, streamlining the creation process for tailored digital banner designs. We offer both a built-in banner creator and a set of professional graphic design services to help you scale.