Ecommerce Digital Marketing Services by NEXT BASKET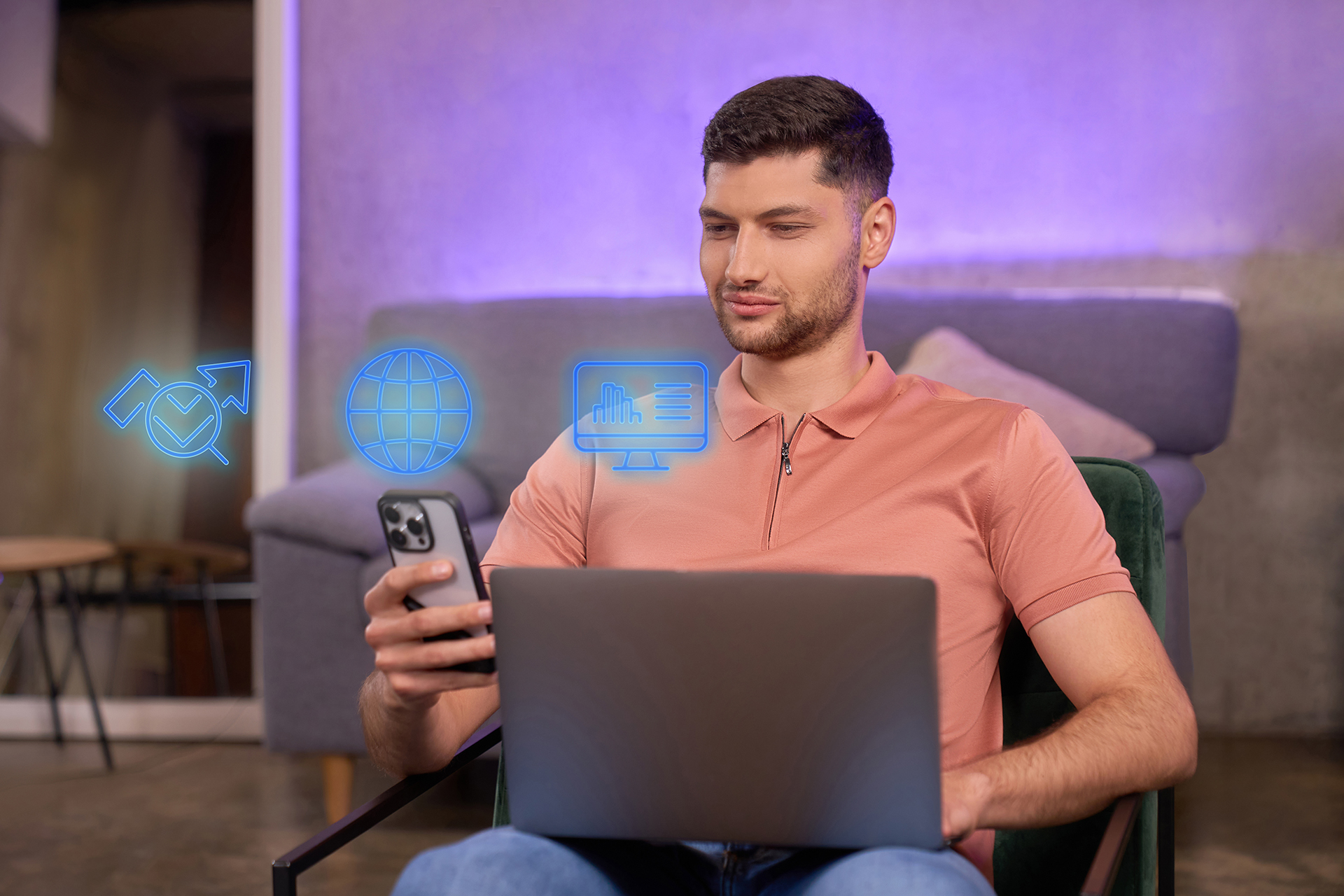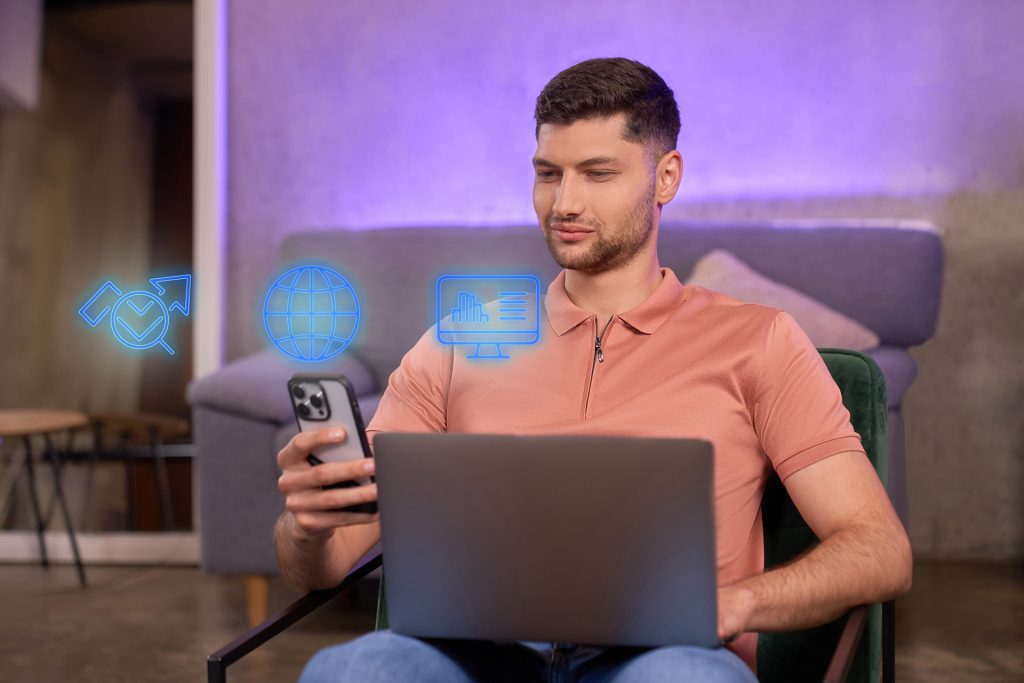 Are you aiming to supercharge your online store's performance through best-in-class digital marketing strategies?
Look no further — NEXT BASKET's ecommerce digital marketing services offer
Empower your online store's success.
We're your partners in navigating the dynamic world of internet marketing, ensuring your store's online visibility, growth, profitability, and customer satisfaction.
Ecommerce Digital Marketing Strategies for Business Results
Elevate your online store's potential with NEXT BASKET's ecommerce online marketing and internet advertising solutions.
Our platform automates the entire process, enabling you to target audiences and promote your products across various digital channels.
The result? More online shoppers and more sales for your ecommerce brand.
Marketing Strategy
Whether you're an internet marketing specialist or a total newcomer, NEXT BASKET equips you with the tools to create and execute your marketing campaigns independently.
Need help with SEO services, content marketing, paid advertising, hyper-targeted marketing, or social media strategies?
Our experts can curate custom strategies tailored to your online business.
What Is Organic Search and SEO?
Organic search refers to the non-paid, organic results that search engines display based on their relevance to a user's query.
SEO (search engine optimization) involves techniques and strategies to optimize websites and online stores, improving their visibility and ranking in search results to drive organic traffic.
Our platform's built-in ecommerce SEO tools empower you to effortlessly propel your online store to Google's top ranks.
If you'd rather focus on your business, NEXT BASKET's digital marketing services can optimize your store for search engines, ensuring maximum visibility and profitability.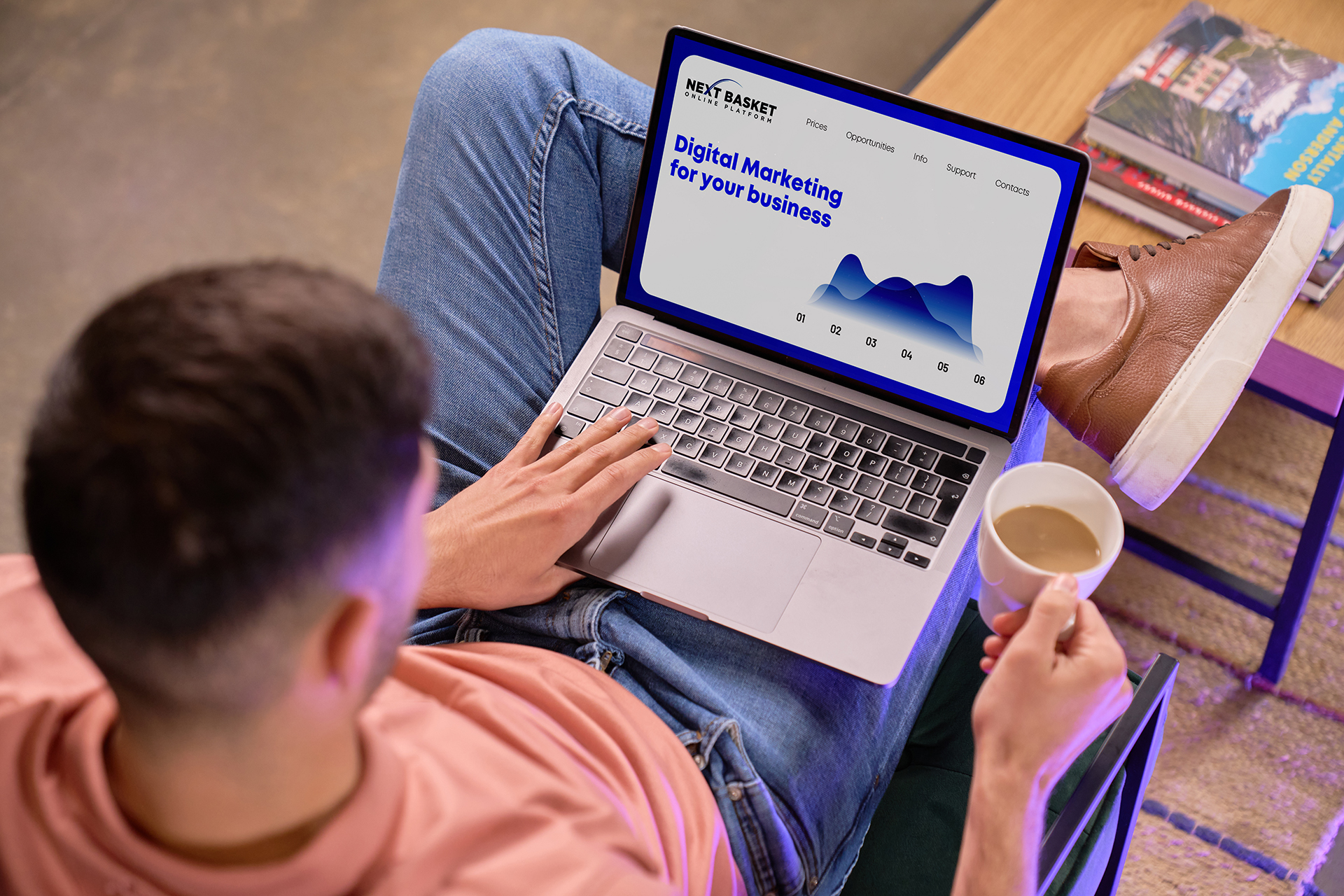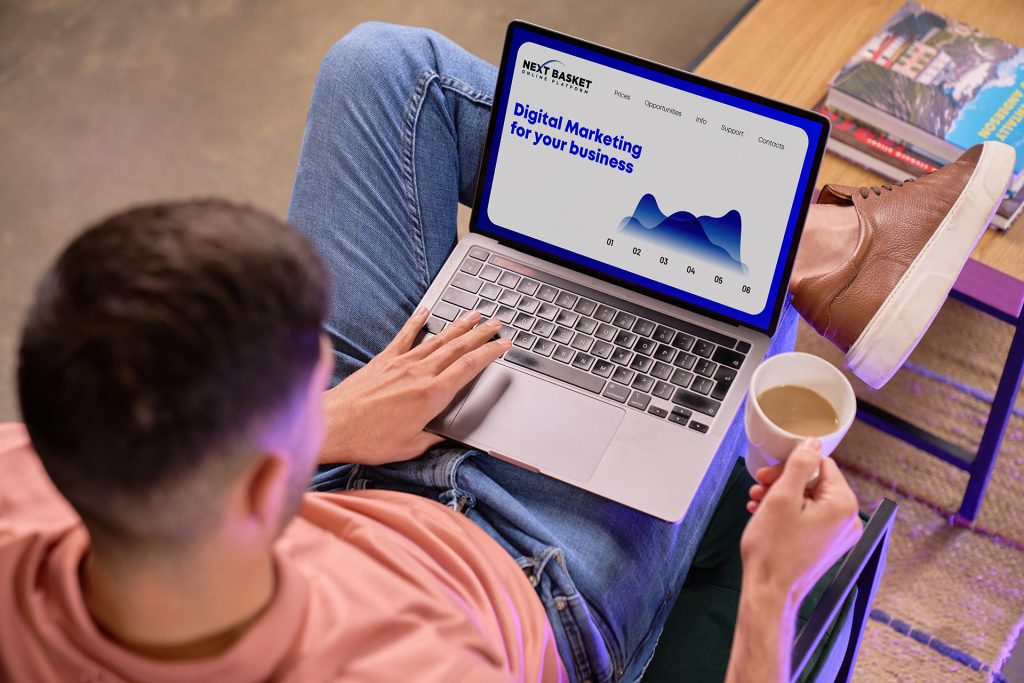 Content Marketing
Engage customers with compelling content, drawing them to your online store, winning their trust, and encouraging them to take action.
Well-executed content marketing and paid media also earn favor with Google, boosting your store's visibility and online sales without high advertising costs.
Social Media Marketing
According to a comprehensive analysis by Kepios, over half the global population is active on social media. DataReportal adds that people typically spend around 2 hours and 27 minutes each day using social platforms.
These statistics make a strong case for the vital role of digital marketing and social media advertising in the success of any profitable ecommerce company.
Leading the pack in terms of popularity are major social media platforms: Facebook, Instagram, TikTok, and Twitter.
Facebook and Instagram Advertising
Social media marketing on Facebook is an art — from message crafting to building the perfect audience.
With varied advertising formats like text, video, and images, you can create captivating ads that resonate with your target audience, ensuring your brand stands out in a crowded online world.
Key Components of Facebook Advertising
Every Facebook advertisement is composed of these eight essential components:
Compelling visuals
Persuasive sales message
Precise audience targeting
Selection of advertising campaign type
Performance measurement
Remarketing strategy
Integration of social engagement
Continuous campaign improvement
When skillfully integrated, these elements ensure tangible outcomes: profitable advertising campaigns, an expanding audience, and a growing customer base for the online business.
Similar principles apply to Instagram ads.
Engaging Social Media Posts
Engaging posts are the lifeblood of effective social media advertising and overall ecommerce marketing strategies.
Crafted to attract, retain, and build trust among your audience, these posts foster discussions, drive inquiries, and convert curious visitors into loyal customers.
Paid Search Engine Advertising
Secure prime spots on search engines like Google, YouTube, Bing, and Yahoo with data-driven strategies that include paid advertising.
Enjoy prominent visibility through ads labeled as "sponsored," helping you connect with potential customers actively seeking your offerings.
What Is PPC?
Pay-per-click (PPC) ads like Bing and Google ads present potential customers with precisely what they're seeking.
You increase click-through rates and sales by serving ads tailored to their searches, delivering a seamless experience that converts leads into customers.
Paid PPC Advertising Campaigns
With paid PPC advertising, you hit the bullseye by reaching customers searching for your specific products or services.
When customers input relevant keywords, our professionally crafted Google Ads or Microsoft Ads guide them directly to your products, increasing the likelihood of conversions and boosting your online store's profits.
Our paid advertising strategies are all about conversion rate optimization, increasing your paid search ROI, and empowering your online business to thrive — whatever your ad spend.
TikTok Advertising
Leverage TikTok's billion-strong user base and influencer marketing opportunities with advertising formats like videos and branded hashtag challenges.
With precise audience targeting, you can increase the brand popularity and sales of your ecommerce business.
Let NEXT BASKET's ecommerce marketing services and tools elevate your internet advertising game across all platforms.
Email Marketing and Newsletters
Harness the power of email marketing for promotions, abandoned cart recovery, and brand building for your ecommerce website.
Grow your email list and send impactful offers using NEXT BASKET's tools, or let our expert copywriters handle it while you focus on orders and new promotions.
Customized Marketing Mix for Your Business
NEXT BASKET's tailored marketing mix delivers the ultimate sales boost for ecommerce businesses.
Our all-inclusive approach guarantees your online store's maximum sales potential. It begins with ecommerce marketing strategies and organic SEO and includes elements like content and paid campaigns in Google, Bing, Facebook, Instagram, TikTok, and more.
Frequently Asked Questions
What is digital marketing?
Digital marketing uses online channels to promote products and services, connecting online businesses with potential customers in the digital world.
How to make money from digital marketing?
By employing various online platforms, a smart ecommerce marketing strategy enhances brand visibility, attracts leads, converts them into paying customers, and ultimately drives more sales.
How does digital marketing help ecommerce companies stand out?
Digital marketing optimizes your online presence, utilizing ecommerce SEO strategies and social media advertising to increase brand awareness, attract potential customers, and create a strong online reputation.
Can I choose specific platforms for my digital marketing campaigns?
Absolutely! You can select platforms based on your target audience's preferences and behaviors. NEXT BASKET's digital marketing services let you tailor your online campaigns to specific platforms, optimizing your reach and impact.
Do I need an ecommerce marketing agency?
A good ecommerce marketing company can make all the difference for your brand online, especially if you lack experience or expertise. When partnering with NEXT BASKET, you won't be needing an external ecommerce digital marketing agency, as our professional team can handle all the marketing activities of your ecommerce store.