Why Replatform Your Online Store to NEXT BASKET?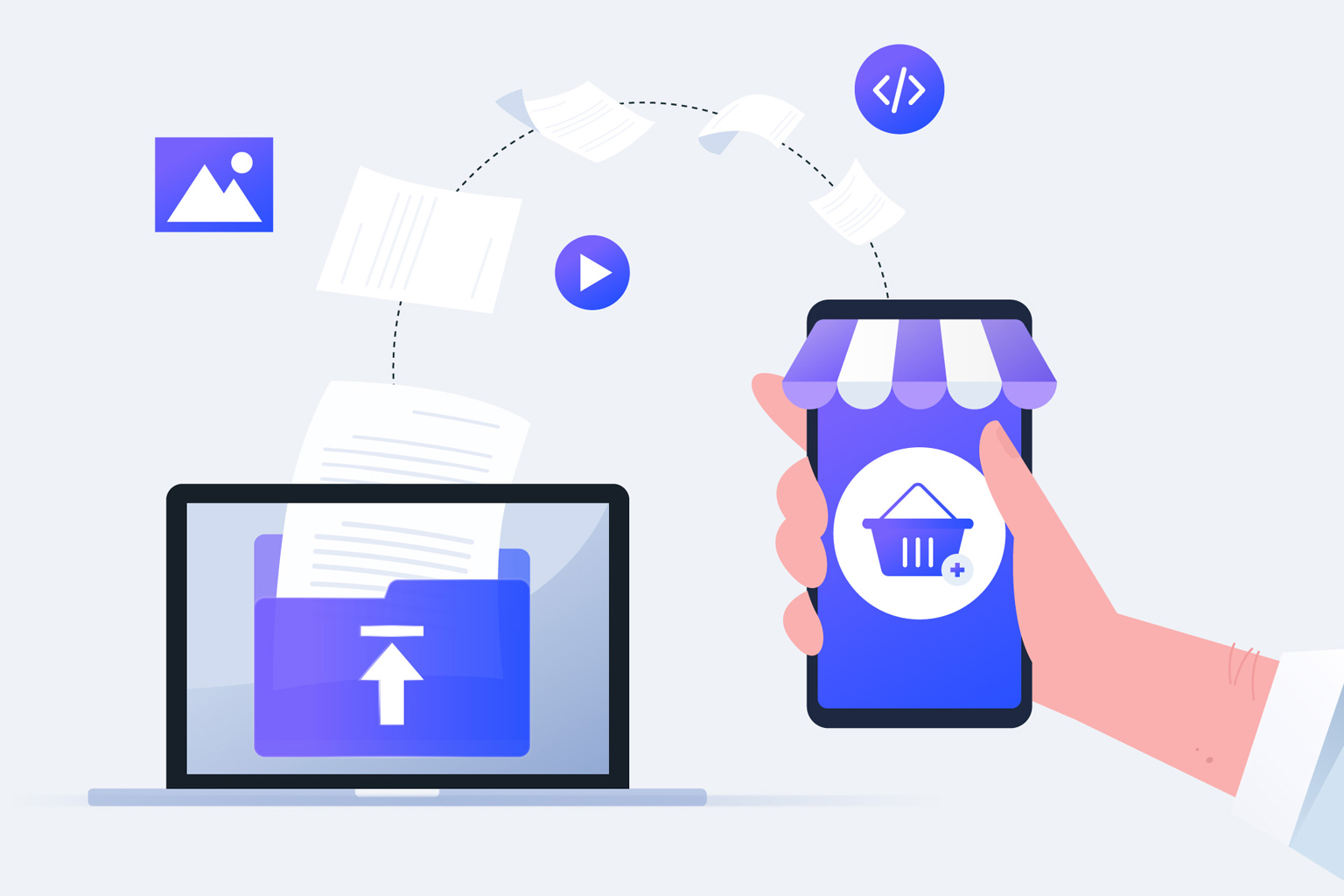 Replacing your old eCommerce platform with NEXT BASKET will give you a modern online business that you can manage more swiftly and effortlessly, with all available advantages and growth opportunities.
Imagine entering Google, searching for your products or services, and finding your website on the first page.
You click on a link that rapidly opens your online store.
You land in a stylish storefront showcasing beautifully arranged products accompanied by captivating, expertly crafted descriptions.
With just a few clicks, you find what you're searching for, place an order effortlessly, and soon enough, receive the delivery.
You've done all this to put yourself in the customer's shoes and feel the customer experience firsthand.
The entire process – from searching and finding on Google to entering the online store and generating and receiving an order – has been seamless and smooth.
The opinion you've built? You've been dealing with professionals.
This is your ecommerce website with NEXT BASKET.
With NEXT BASKET, you get MUCH more
Our SaaS ecommerce platform offers the ultimate user experience but also so much more:
A stylish online store
Free hosting
Personal assistant and phone consultations for the online store owner
340+ built-in platform features
90+ ready-to-use integrations with external services and software
SEO optimization with loading times under one second
98 score results from the Google test
Expert staff and 24/7 support
100% protection from cyberattacks
An online store with no downtime
Digital marketing and advertising services
And much more
With NEXT BASKET, you have a contemporary online store
You benefit from SEO optimization, marketing and payment gateway tools, and ready-to-use courier integrations.
You feel confident, yet that's not enough for you. You want to see what the order looks like from the owner's perspective.
You access the control panel via desktop or the mobile app on your phone.
In the control panel, you view the order. You also see the validated payment. Perhaps the funds have already been deposited into your bank account.
Now you're set to activate a few more of the 340+ functionalities built into the Platform, ensuring your online store operates precisely as you desire.
Yet, here you wonder how to execute it.
So, you pick up the phone and call your personal consultant.
In no time, you get expert guidance on every step to activate and use the functionalities you need.
Once that's done, you can review the traffic from your advertisements on Facebook, Instagram, Google, YouTube, TikTok, or any other online marketing channel where you advertise.
Next, you examine the draft of the email newsletter featuring your best-selling products and current special promotions. Very soon, with just a few clicks, you'll dispatch it to your customers and followers.
Then, you might want to inspect the connection between the online store and the brick-and-mortar shop, ensuring both individually and collectively they operate efficiently and in sync.
Indeed, for all this, you need quality products or services and the time dedicated to managing your online store. But concerning the e-store itself, you have the confidence that everything operates smoothly and effortlessly.
With NEXT BASKET, you can expand your online business internationally
You're at ease, knowing that artificial intelligence regularly checks and reports errors, which NEXT BASKET's expert team promptly fixes.
You're calm because you're guaranteed full informational and network security.
You're relaxed knowing you can sell 1, 100, 1,000, or 1,000,000+ products, and the system will handle them faultlessly.
And you're comfortable knowing you have secured currency conversion, automated multilingual translation, and the opportunity to grow your business on an international level.
That's why it's worth migrating to NEXT BASKET – a next-generation platform for online stores. You can elevate your online business to the next level.
NEXT BASKET provides all this, and in practice, SO MUCH more.
We regard each client as a Partner and approach their wishes and needs with care and attention.
Perhaps you still have questions?
Give us a call at
Also, note that you can replatform your ecommerce website to NEXT BASKET completely for free.
Typically, the migration service is paid, but our experts will perform it for you at no charge.
With NEXT BASKET, in no time, you can have a contemporary online business that you can manage more swiftly and effortlessly and benefit from all the advantages and opportunities to outpace the competition.
The decision is yours!