Professional Logo Design Services by NEXT BASKET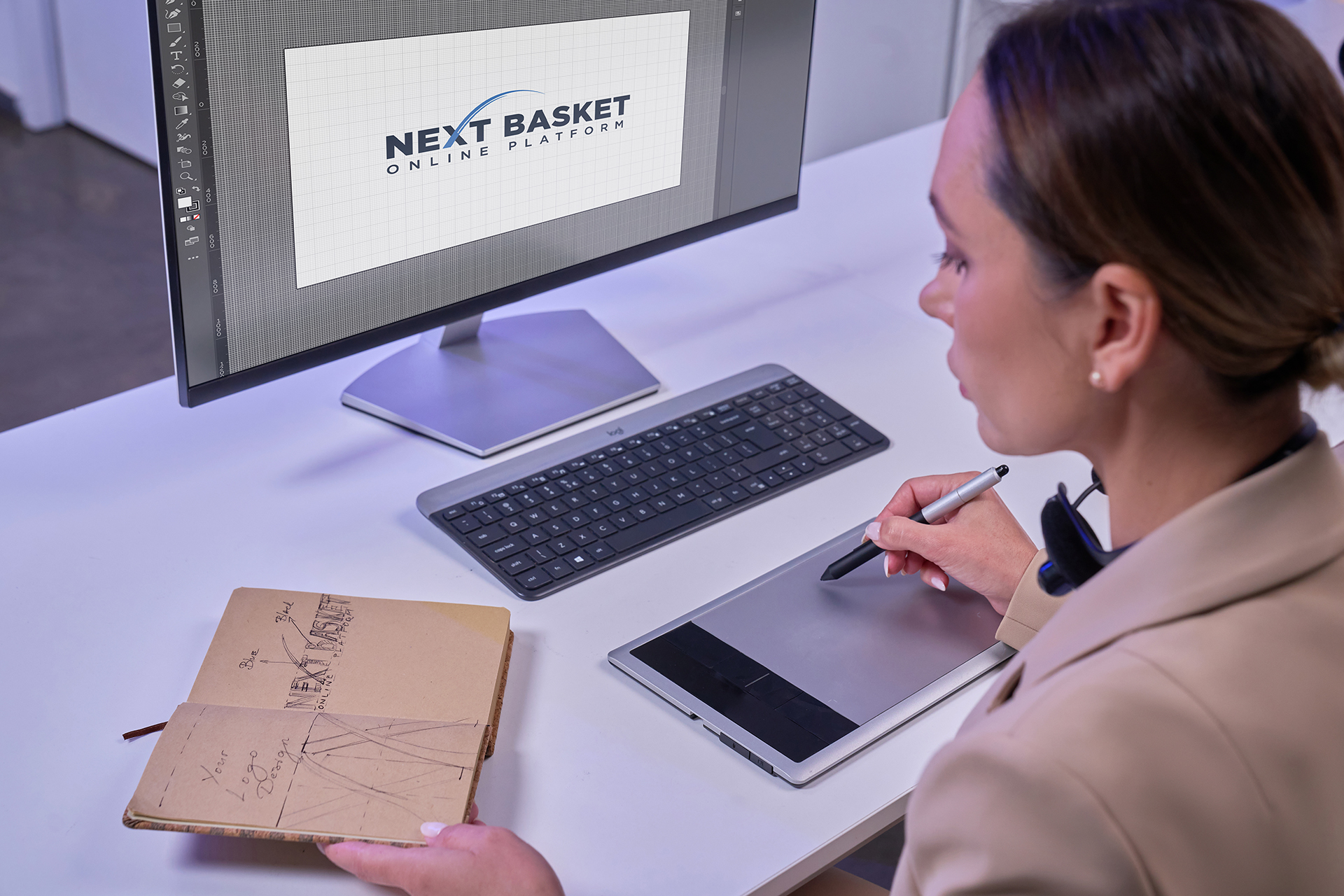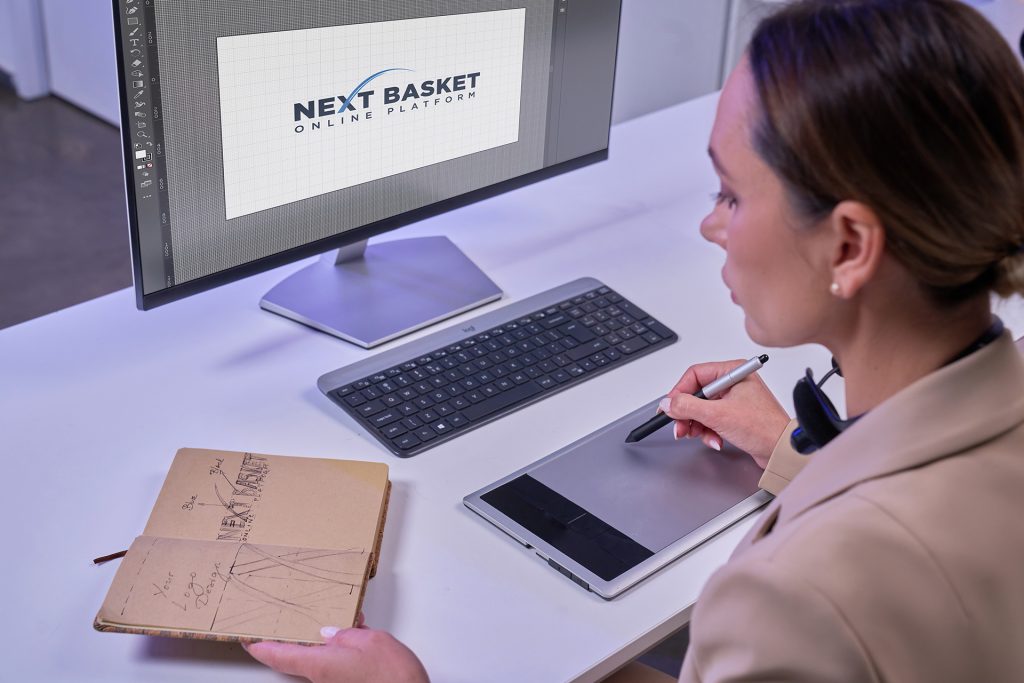 A great logo is a highly valuable element of branding.
It's the symbol that quickly links customers to the brand's identity, evoking positive feelings.
This visual mark builds trust, fuels customer enthusiasm, and represents brand values and personality.
The logo as the face and message of your brand
High-quality products or services coupled with a totally custom logo become the face of your company.
This logo communicates your brand's message to customers and partners, fostering a strong brand image.
The benefits of a business logo are far-reaching:
Strong identity: A professional logo provides a distinctive visual representation that helps your brand stand out, enabling instant recognition and reinforcing your brand's identity.

Credibility and trust: Custom logo design enhances your brand's credibility, conveying professionalism and trustworthiness to potential customers.

Memorable impression: Expertly crafted logo designs create a lasting impression, making your brand more memorable and increasing the likelihood of customers choosing your products or services.
A professional designer encapsulates what your brand stands for, enhancing its impact.
Professional logo designs for new brands
Creating a logo is essential for a new brand's identity.
Our top designers are here to guide you through the entire process, from creating a concept and selecting fonts and colors to crafting variants and formats.
Our team ensures your logo aligns seamlessly with your brand identity, story, and target audience, setting a solid foundation for your brand's visual representation.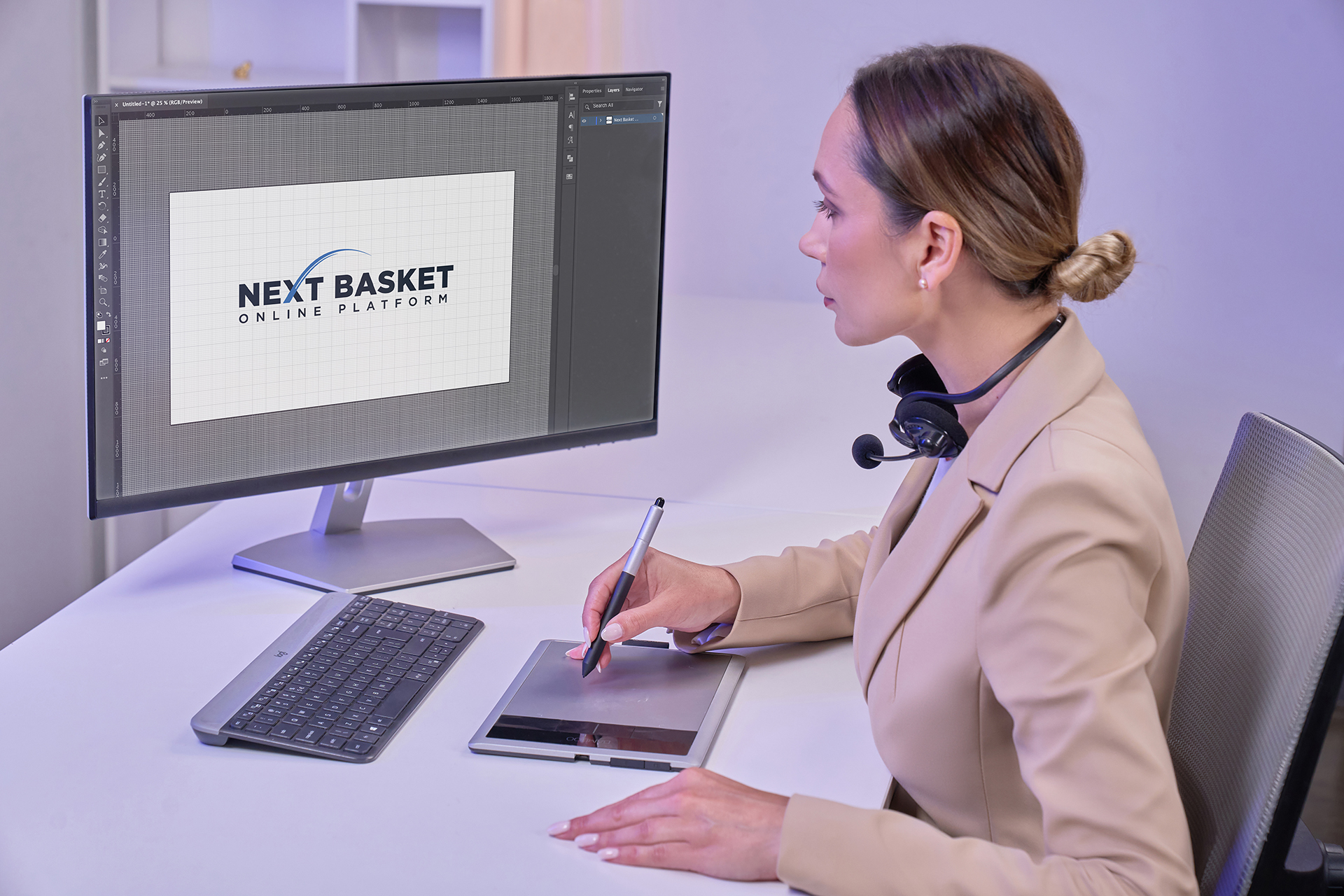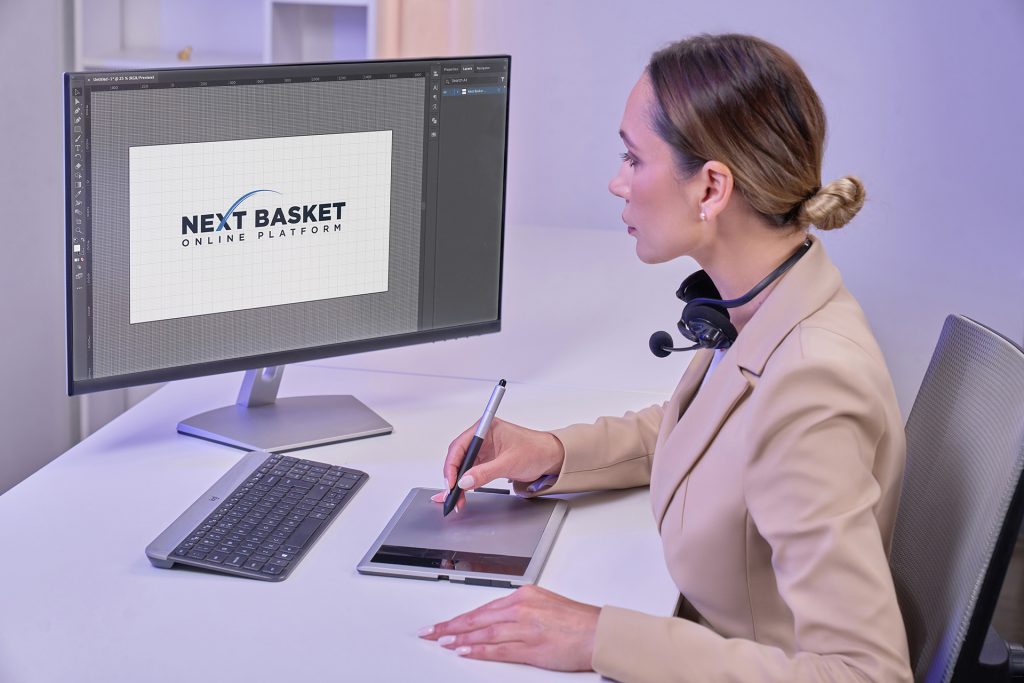 Rebrand your business with a new vision
Rebranding can transform your business; sometimes, a fresh vision or a complete overhaul is essential for your continued success.
Whether it's a new vision or a complete transformation, NEXT BASKET's graphic designer team can help.
We'll work with you to design a logo that captures your updated business concept authentically, with our professional designers focusing on creating an aligned and detailed logo design.
Your perfect logo across all digital channels
Consistency is key for a logo's impact across online and offline channels.
This is why logos are strategically placed on web pages, banners, business card sets, flyers, billboards, and other advertising materials.
Our professional logo designers give you all the files and logo variants you need to shape your business's identity.
Our team of graphic designers is dedicated to crafting a consistent logo presence using vector files and more, ensuring every touchpoint aligns with your company name, values, and creative brief.
Creating a Brand Book
A Brand Book is a comprehensive guide that encapsulates your brand's visual identity, including fonts, graphics, standards, colors, and slogans.
It ensures uniformity across your own logo designs and other visual elements, preventing any deviations.
By creating your Brand Book, we deliver a consistent and unified presentation that enhances your brand's recognition and impact.
Web and graphic design services from NEXT BASKET
Our team provides a comprehensive range of graphic and web design services representing your brand image, values, mission, vision, and goals.
As a NEXT BASKET Partner, you receive more than just a logo — you gain access to an automated online store equipped with tools and services to sell your products and grow your brand worldwide.
Please contact us with any questions about these services or the included free offerings.
Frequently asked questions
How do I get my own company logo?
You can get custom logos through our logo design services, where our team will collaborate with you to craft a new logo for your brand. In contrast to logo templates and online logo makers, human intelligence design skills will cater the final result to your brand exclusively.
What is a creative brief?
A logo design brief is a document outlining your brand's identity, values, and preferences, which helps our designers create the best logo that aligns with your vision.
What if I don't like any of the design concepts?
If none of the logo designs submitted meet your preferences, our team will work closely with you to understand your feedback and revise until we achieve a winning logo that resonates with your brand.
How does a professional logo designer help with my branding?
A winning designer reinforces your branding by visually capturing your brand's essence, values, and message. The ultimate goal is making your business stand out and leaving a lasting impression on your audience.
Can I make a logo with free logo design templates?
You can surely generate multiple logo ideas by using any of the free logo maker alternatives on the market. Anyway, a software-based logo generator will often lack the wow factor that human creativity can achieve.