Free services in the plans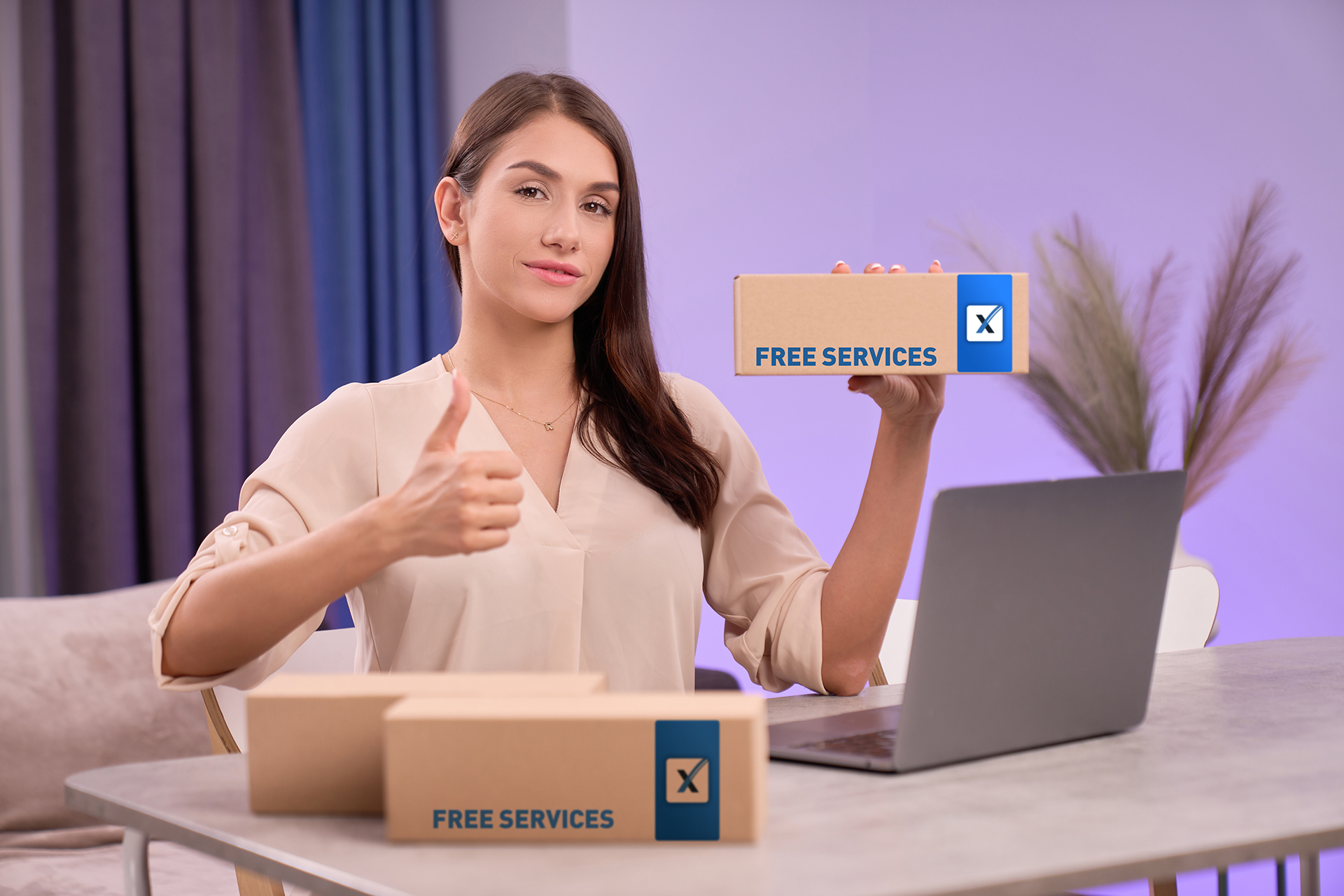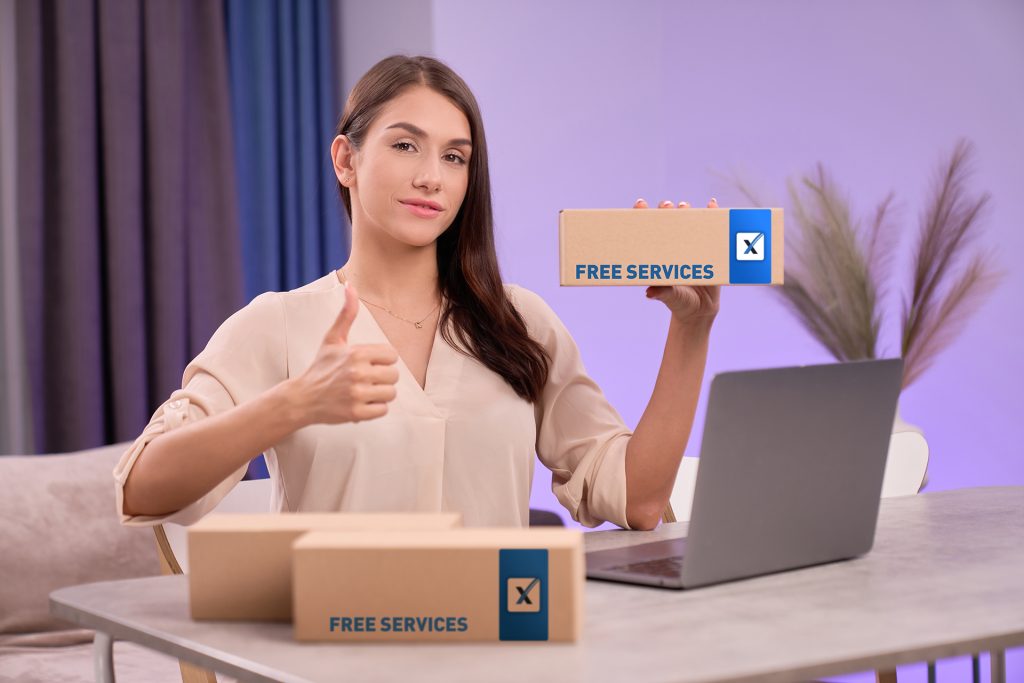 The free services aim to give you the best foundation to start and develop in the field of e-commerce.
With their help, you get not only the necessary tools, but also the necessary expertise for the development of your online store.
The total number of services that NEXT BASKET offers you is over 125.
25 of the services are free for Partners who manage their store independently.
85 services are free for Partners whose store is managed by NEXT BASKET.
What free services can you use in each business model and option?
Below you can see a list of all free services included in the different business models and options for using the Platform.
Services
NB SELF


(Partner manages the online store by himself)

(some of the services and integrations are under development)

Is currently available?
Price
Free

Using the platform's administration

The NB user can create their own online store and its settings using the administrative panel of NEXT BASKET. NEXT BASKET is one of the platforms with the most user-friendly administration.

Show more

Show less

Yes

Mobile application for connecting to the platform's administration

Every Partner can use a completely free mobile application to connect with the administration of the online store. The application allows the execution of the most important actions, such as removing a product, changing its price, and other similar tasks.

Show more

Show less

Continuous improvement of the platform

NEXT BASKET constantly updates the platform, refreshes it through updates, adds new features, and refines the software.

Show more

Show less

Yes

Highly effective SEO optimization for search engines, ensuring online orders at zero costs

The platform has built-in modules for automating all SEO processes and meets 100% of the SEO requirements of search engines.

Show more

Show less

Yes

Ongoing website maintenance

NEXT BASKET continuously monitors the proper functioning, addresses technical issues, and creates backup copies of the online store. 24/7 platform monitoring is carried out, including automatic notifications in case of technical problems.

Show more

Show less

Yes

Help Point: 24/7 support and assistance system

The system provides round-the-clock support via chat, email, and phone; access to a ticket system with prioritized responses depending on the chosen plan and the urgency of the problem; a help center with information and instructions on individual functionalities and platform integrations.

Show more

Show less

Yes

GDPR (General Data Protection Regulation) for the online store

The application contains the following documents and functionalities: Personal Data Protection Policy, Cookie Usage Policy, Privacy Policy, Email Policy for Unfinished Orders, Consent Declaration for Personal Data Processing, Statement for Exercising the Rights of the Data Subject, Register of Processed Personal Data of Customers, and a banner with information about used cookies.

Show more

Show less

Yes

Consultations up to 3 hours

All plans include free business and/or technical consultation within 3 hours with NEXT BASKET experts in the field of online trading.

Show more

Show less

Yes

Video tutorials

Video tutorials on using the platform and managing the online store, created by the NEXT BASKET team.

Show more

Show less

Yes

Free advertising management on Facebook and Google (1 month for the SELF business model)

Free advertising management on Facebook and Google for a one-month period based on a pre-agreed campaign budget.

Show more

Show less

Yes

Hosting the online store

Hosting on a cloud server with a limit on the monthly traffic to the online store and an option to increase resources after exhausting the initially set parameters (for a certain fee).

Show more

Show less

Yes

Migration of an existing online store to a ready template

Migration of an existing online store to the NB platform, which includes migration of products, product descriptions, categories, images, attributes, 301 redirects, and all static pages.

Show more

Show less

Yes

Creating a link to the European Commission's platform for online dispute resolution

Connection to the European Online Dispute Resolution (ODR) platform to ensure safer and fairer online shopping within the European Union (EU). The platform allows EU citizens to file complaints in their native language regarding purchases made entirely online.

Show more

Show less

Yes

Personal consultant

A personal consultant (account manager) is at your disposal to answer your questions and assist you.

Show more

Show less

Yes

Advice from the sales department of NEXT BASKET regarding products and their prices (one-time when creating an online store)

The advice can vary, for example: product selection, arrangement method, suitable descriptions, pricing, etc.

Show more

Show less

Yes

Using all platform integrations with external services and software available at the time of contract signing

NEXT BASKET is integrated with over 90 of the most popular and effective external services and software for marketing, courier services, payment methods, ERP and warehouse systems, sales channels, etc.

Show more

Show less

Yes

Marketing services

One-time audit of social media profiles

The audit includes a comprehensive analysis of the content published in the NEXT BASKET partner's profiles on one of the social networks: Facebook, Instagram, TikTok, LinkedIn. It's provided free of charge with a 12-month subscription to the platform package. Sharing recommendations and best practices for the future development of social channels.

Show more

Show less

Yes

One-time audit of a Facebook Ads account

The service includes a comprehensive analysis of your Facebook Ads account – structure, campaign goals, targeting, creatives, naming. After the audit, you receive an analysis of the current state of the campaigns and account, recommendations, and best practices to follow to improve your campaign performance. It's provided free of charge with a 12-month subscription to the platform package.

Show more

Show less

Yes

Audit of a Google Ads account

The service includes a comprehensive analysis of your Google Ads account (with up to 10 active ad sets) – structure, campaign goals, targeting, creatives, naming. After the audit, you receive an analysis of the current state of the campaigns and account, recommendations, and best practices to follow to improve your campaign performance.

Show more

Show less

Yes

SEO optimization of the online store

SEO audit of the online store

Conducting a comprehensive SEO audit of the project (up to 10 categories and subcategories and up to 200 products) covering all types of pages.

Show more

Show less

Yes

Other services

Creating a mobile application (App)

Developing a custom mobile application for Android and iOS for the NB Partner, intended for end customers.

Show more

Show less

Warehouse services

Annual warehouse inventory

An annual inventory of the products in the warehouse is conducted, which is included in the service price.

Show more

Show less

Connection with couriers

NEXT BASKET has established connections with many courier companies, allowing the online store's end customer to choose which one the parcel should be handed over to and where it should be delivered – to an address they specify or to a courier office.

Show more

Show less

Yes

Tracking the shelf life of products

The platform's fulfillment software tracks the shelf life of products (when applicable), for which the NB Partner needs to provide a file with product information.

Show more

Show less

Free storage of products for the specified contract period

Free storage of products for a 30-day period, after which storage fees are charged based on occupied warehouse volume or fulfillment address.

Show more

Show less
What are our e-commerce services?
Each NEXT BASKET Partner receives a modern online store with all the necessary functionalities and integrations built into it from the moment of its development.
Once you have the store, you can decide whether to manage it yourself or delegate your digital development tasks to our team.
Depending on the chosen business model, you use from 25 to 85 free services included in your price plan.
You can use the free services at your discretion according to your needs, for which you only need to contact your personal assistant on the Platform.