Ecommerce Call Center Outsourcing Services by NEXT BASKET
Excellent customer service is essential for any online business.
While physical stores handle customer queries in person, online businesses rely on call centers to assist customers.
This process is also known as call center outsourcing, where trained professionals handle customer calls and provide quality assistance.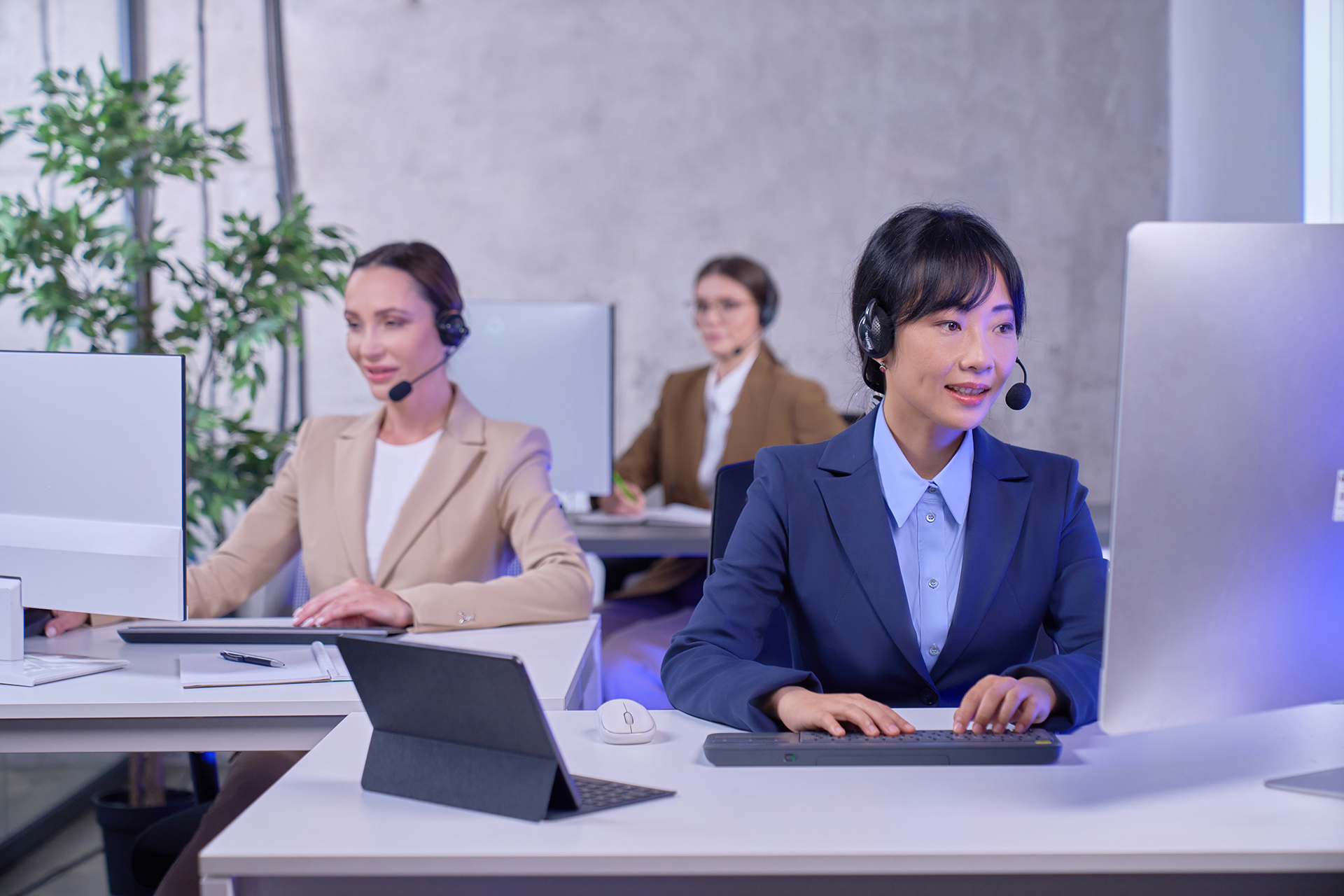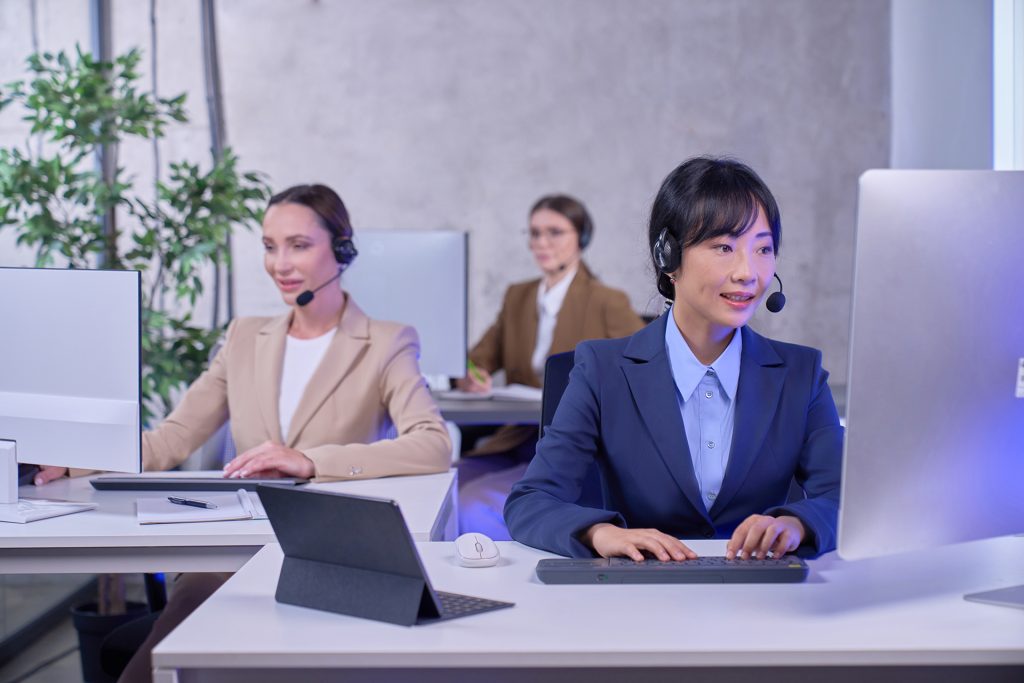 What is a call center?
A call center — also known as a contact center — helps online store customers.
Customers can reach out through phone, email, or other communication channels to get assistance.
Call center agents are responsible for answering incoming calls and addressing customer inquiries, including providing information, answering questions, cold calling, and offering tech support.
Additionally, contact centers can play a role in market research and lead generation, making them versatile business assets.
Why do online stores need a call center service?
A call center is a crucial customer care component for online businesses.
It improves customer satisfaction, loyalty, and trust in the brand. This leads to better business efficiency, increased referrals, higher sales, and cost savings.
From quick questions to complex technical support, call center services ensure customers get the help they need.
Inbound and outbound call center solutions by NEXT BASKET
Inbound call centers handle inbound calls, including customer inquiries, and solve problems during or after placing orders.
This involves giving extra details or fixing technical problems, complaints, and concerns.
On the other hand, outbound services manage outbound calls related to marketing drives, promotions, and customer surveys.
Whether it's incoming or outgoing calls, outsourcing customer service spares the infrastructure costs of an in-house customer service department, giving you more time and resources to focus on growing your business.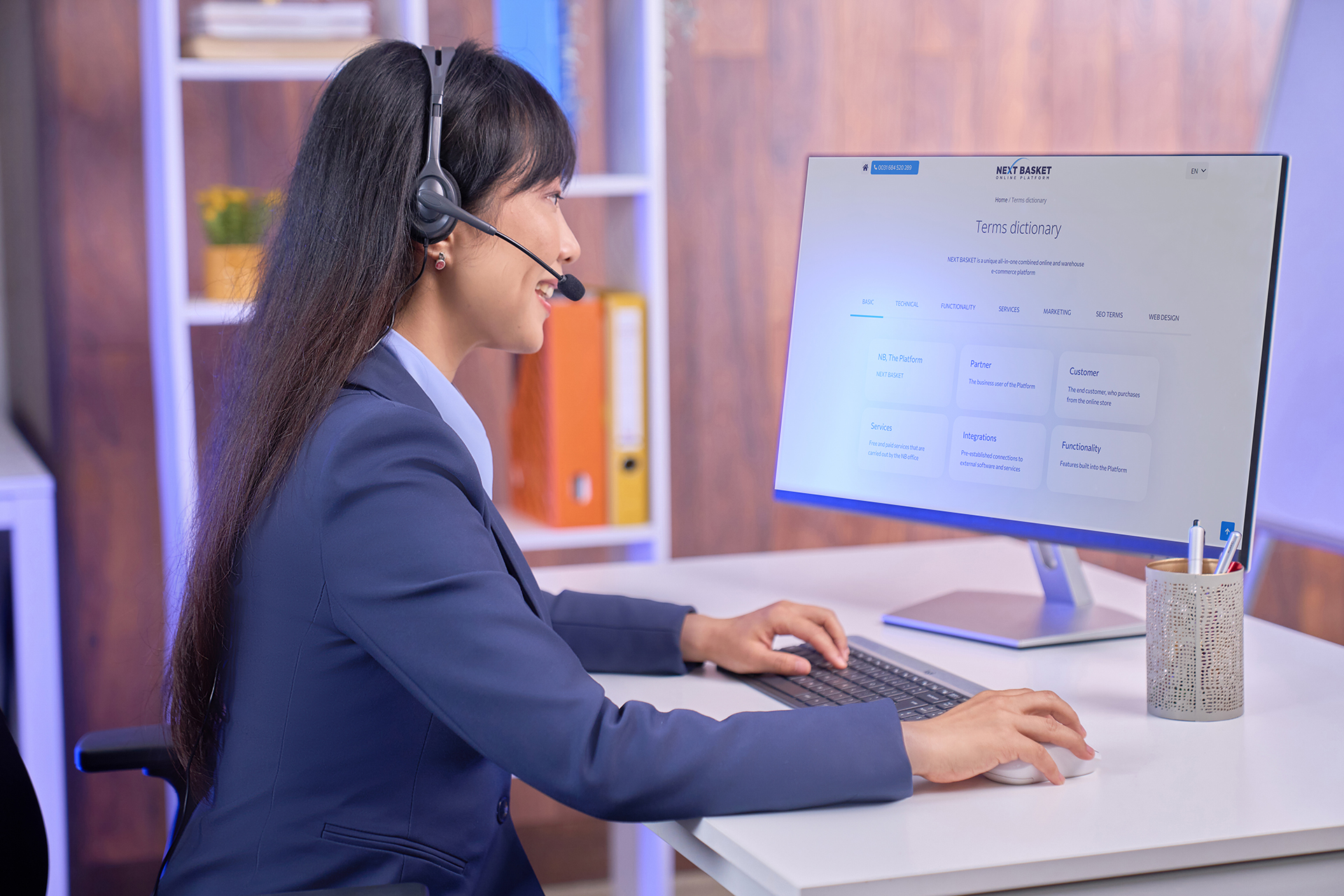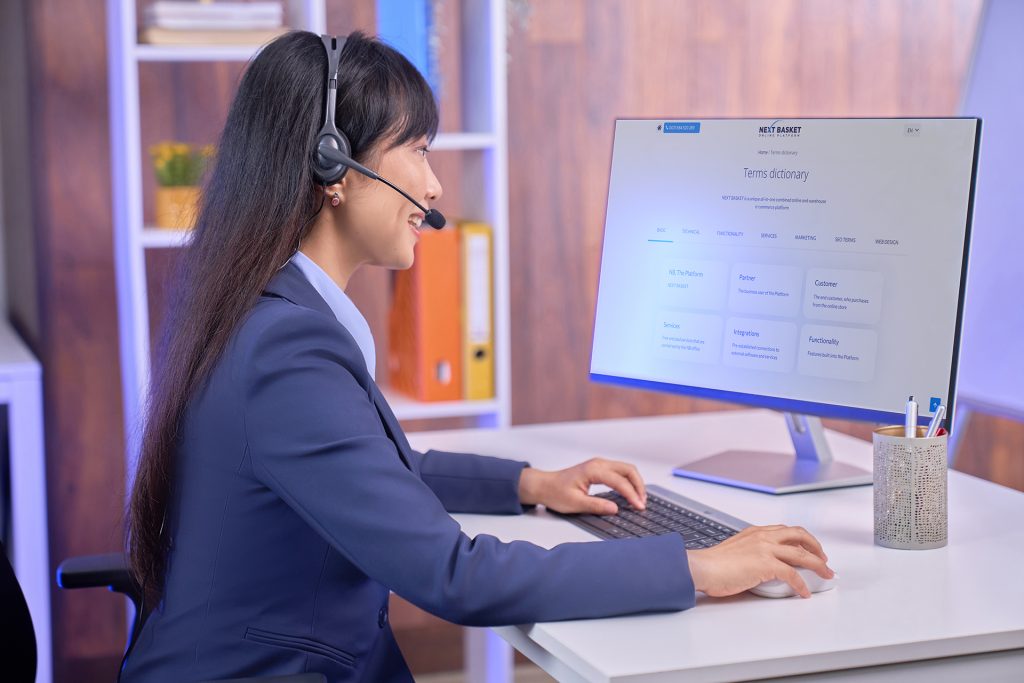 Accepting and processing orders over the phone
An experienced call center service provider plays a key role in boosting sales by helping customers place orders and make purchases over the phone.
People call to order by phone for a few reasons:
They like a product but aren't sure about ordering online
They don't want to miss out on limited-time deals because of unreliable internet connection
Their questions were not answered online, but once resolved, they're ready to buy
They prefer ordering from a person for a personal touch
They want to customize their order but don't see the option online
This is why skilled and friendly dedicated agents are valuable for online stores.
Ecommerce call center outsourcing lets businesses focus on growth instead of handling customer concerns and questions.It also ensures data security, regardless of the expected call volume.
Responding to customer inquiries
The skilled customer support teams at NEXT BASKET's address customer questions in a professional manner combined with a friendly attitude.
We are solutions-focused and ready to go the extra mile to help your customers and make your business look great.
The best part? Our outsourced call centers are available 24/7, not just during business hours.
With NEXT BASKET's dedicated contact center outsourcing, your customers get the help they need anytime.
Call handling from omnichannel commerce
Many online businesses leverage the sales-boosting power of omnichannel marketing, commerce, and customer support.
This strategy allows your customers to blend online and offline experiences in the most convenient way.
An off-shore call center that offers a global response to customer service calls ensures all customers have the support they need to complete their orders.
The call center also has another advantage. It can gather data about which online channels attract the most traffic and make the most sales.
Communicating with customers in multiple languages
NEXT BASKET offers customer support services over the phone in English and an impressive 22 languages.
This sets our team apart in the market and, more importantly, empowers our Partners to expand their businesses internationally.
We offer more than just a third-party contact center; it's an out-and-our outsourced call center solution that strengthens our Partners' growth journeys.
The standard for customer communication at NEXT BASKET
We use a dedicated CRM system for consistent and high-quality customer service. We train each call center operator to uphold the highest communication standards.
Our goal is simple: to ensure your customers experience understanding, professionalism, and quick issue resolution.
When you team up with NEXT BASKET, you won't need to worry about finding, training, or managing call center staff.
You can benefit from our skilled offshore call centers without the hassle of recruitment and training.
Instead, you can focus on growing your online business.
Our call center experts take care of incoming calls for you. It's a smart strategy to give your business a boost without compromising customer relationships and customer conversion.
A new generation of outsourced customer service
NEXT BASKET brings a new generation of customer service operations to our Partners. This includes phone, email, and other ways to connect.
Our call center outsourcing service is more than just technical help. It lets you concentrate on growing your business.
With NEXT BASKET, you get the best of both worlds — advanced online tools and modern customer support with business process outsourcing.
Frequently Asked Questions
What is the difference between an offshore call center and a domestic call center?
An offshore call center is located in a different country, often for cost savings. In contrast, a domestic call center operates within the same country as the business.
How do call center outsourcing companies help with customer retention?
Outsourcing customer support improves customer retention by providing consistent and high-quality support for ecommerce businesses. This includes addressing issues promptly, creating positive interactions, and enhancing the overall customer experience.
Can I send callers direct mail follow-ups?
Yes, you can send callers direct mail follow-ups as part of an omnichannel strategy. This approach maintains brand consistency for more comprehensive and effective customer engagement.