Seamless Ecommerce for Manufacturers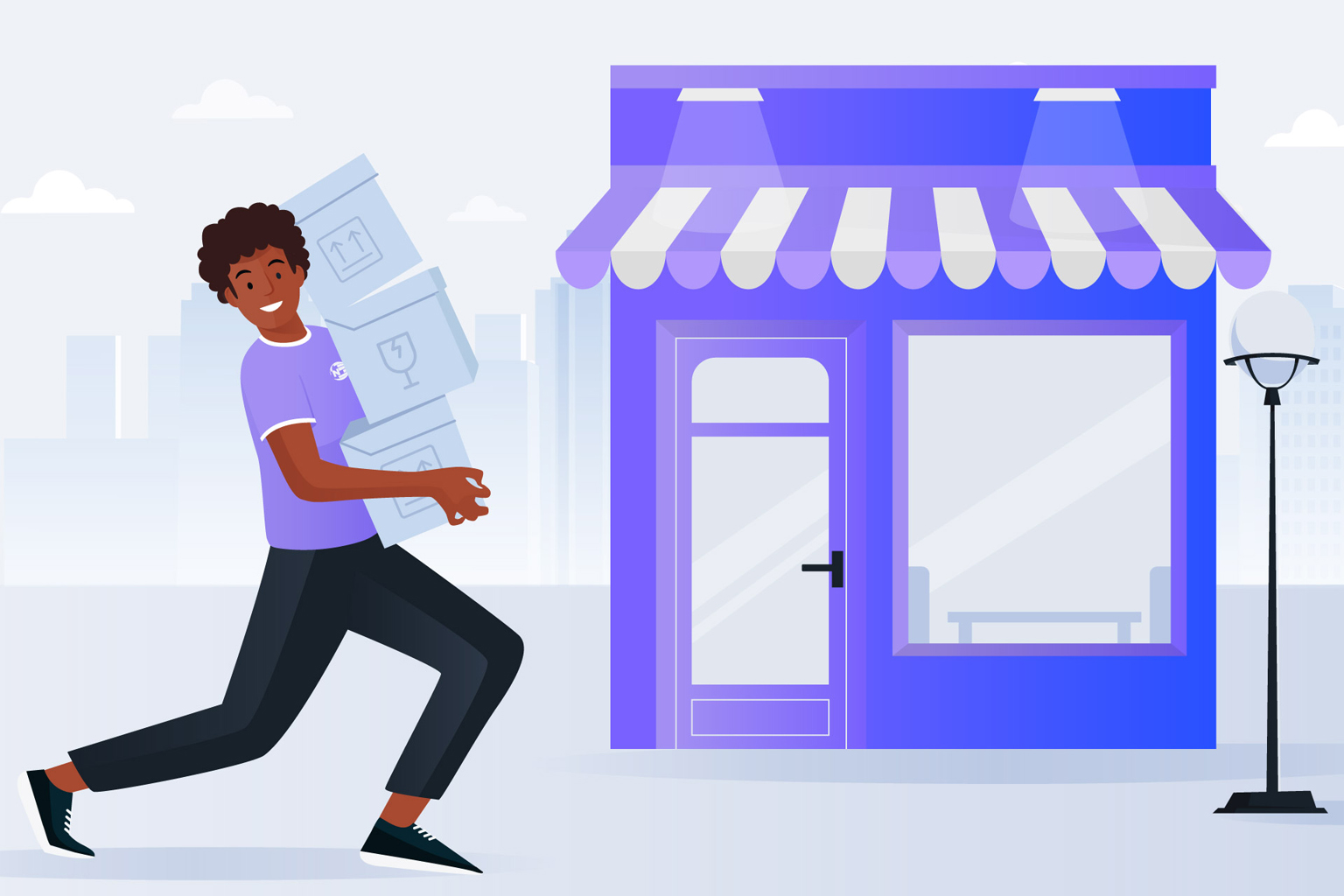 Manufacturers that produce goods and sell to resellers are a special category within the e-commerce market. Sell directly to your business customers using NEXT BASKET's online store solutions for B2B e-commerce for manufacturers.
Your B2B ecommerce store will be connected to your production bases, warehouses, and other sites. And you can enjoy more sales and greater profitability with minimal investment.
Sell ​​directly to your customers and earn more with NEXT BASKET
Many manufacturers know how to create the perfect product. But delivering it to customers is another story.
That's why NEXT BASKET provides a next-level digital transformation opportunities and e-commerce solutions for manufacturers.
We help you digitize your business so that you can pull in more revenue without a huge increase in human resources or the need for technical knowledge.
We offer you the fastest way to digitize your business
The best e-commerce platform for manufacturers is one that goes beyond offering an online store and gives you a ready-made ecosystem for managing your entire business.
NEXT BASKET understands the production process. We provide seamless integration capabilities that scale with your business and include:
Online purchasing and inventory tracking
Data analysis tailored to the manufacturing industry
Growth visualization to help your sales team
You'll reap the benefits of seeing all sides of your business – including suppliers, distributors and new and potential customers.
Here's what you can expect when you partner with NEXT BASKET.
Functional online store with ready-to-use themes
NEXT BASKET provides ready-made online themes for your ecommerce website design. This makes creating an online store for manufacturers quick, easy, and affordable.
You can pick a theme and create the store yourself. Or let us do it all for you.
Link all your warehouses, warehouse programs, and business locations
You can integrate unlimited warehouses and physical outlets with NEXT BASKET, with all your information in one central place.
Your dashboard lets you collect and visualize data about customer segments, business processes, and targeted promotions. Use it to review and sort information so that you have the facts to make the best long-term and short-term decisions for your business.
Easily integrate your ERP system
The e-commerce software for manufacturers from NEXT BASKET offers easy integration process for monitoring, planning, and managing enterprise resources.
You can integrate and personalize your ERP system that helps with the following for manufacturing businesses of all sizes:
Increasing productivity
Reducing operating costs
Improving strategic planning
Configure products and product variations
One important element of e-commerce for manufacturers is a product configurator. This lets your reseller customer base customize their purchases by various characteristics.
NEXT BASKET offers a ready-made product configurator. You can use it to quickly manage product attributes and options to give your customers the precise products they need.
Easily manage your product catalog
NEXT BASKET makes it simple and convenient to manage your product catalog online via multiple automations and ready-to-use templates.
You can manually add products to your online sales catalog or enter them automatically by synching with your ERP system.
Customizations for manufacturer ecommerce
Sometimes, it makes sense to segment customers into user groups for the best buyer experience.
With NEXT BASKET, use whatever criteria you like to divide users by categories, such as:
Retail pricing
Wholesale pricing
Loyalty programs
Promotions
Custom pricing
After activating customer-specific pricing, you can manage your custom curated catalogs to boost online ordering and increase customer loyalty.
Integrations with payment systems and couriers
When you build an online store in collaboration with NEXT BASKET, you get the advantage of 90 ready-to-use integrations with the most popular couriers and electronic payment systems.
Select an unlimited number of integrations to give your customer-curated the personalized service they expect, with flexibility that spurs them to shop from your online store.
Analysis and reports for manufacturing companies
When you have the right data and reports, you can enhance operational efficiency and gain a strong competitive advantage in your niche.
Commercial, financial, and accounting analyses are easily visible when you integrate your ERP and warehouse system with NEXT BASKET. What you don't find there, our team can assist with.
Supplier and partner management
Wouldn't it be great to have a simple, clear way to track data for your suppliers, distributors, channel partners, and customers with one integrated solution?
NEXT BASKET allows your manufacturing business to do that with data collected for your use. You'll be better able to adjust prices and selling policies with that information, which in turn helps maximize profits.
Multilingual and multi-currency store for international sales
Appealing to global customers today is a must to sell online and grow your business. NEXT BASKET lets you leverage automated translation and reach new customers in 28 different languages.
We also provide a function to convert currencies and accept payments in different currencies. Prices are locked in at the daily international conversion rate for consistency.
125 professional services to do what you do best
You may be a manufacturing expert, but does mastering e-commerce seem like it has a high learning curve for you? Or perhaps you are knowledgeable about online selling but busy with other aspects of your company. Maybe you run lean to keep profits high and don't have staff members to manage e-commerce.
No matter what, NEXT BASKET has a team of experts at your disposal. Whether you need assistance with site maintenance, implementing digital marketing strategies, or catalog management, our experts can help. Plus, you have access to 125 different services to sell effectively.
What do you get with an online store from NEXT BASKET ecommerce platform
Here are some of the benefits of partnering with NEXT BASKET for online selling:
Increased revenue and higher profit margins
Direct access to your end customers
Better control over your brand reputation
Optimized pricing and discount strategies
A customer database you can update
Marketing campaigns customized for you
Improved customer satisfaction
Better data for reporting and decision-making
Tools to help you innovate and scale
International trade with minimal investment
Better customer experience and customer relationships
Frequently Asked Questions
Do I need a graphic designer to design my online store?
No. NEXT BASKET offers ready-made themes and templates to make this process easy. Simply select a theme and do it yourself, or tell us what you want and our experts will handle it.
What if I work with dozens of carriers and suppliers?
No problem! NEXT BASKET offers integrations with all the groups that are important to your business. We can help you link to couriers, suppliers, distributors, resellers, and more, and we put all the information at your fingertips for greater ease.
What is a product configurator?
A product configurator is software for ecommerce sites that lets customers customize your products by various attributes, like measurements, material, color, fittings, etc. NEXT BASKET provides a built-in product configurator, so your shoppers can always get the exact products they want.