Custom Ecommerce Software Development Services by NEXT BASKET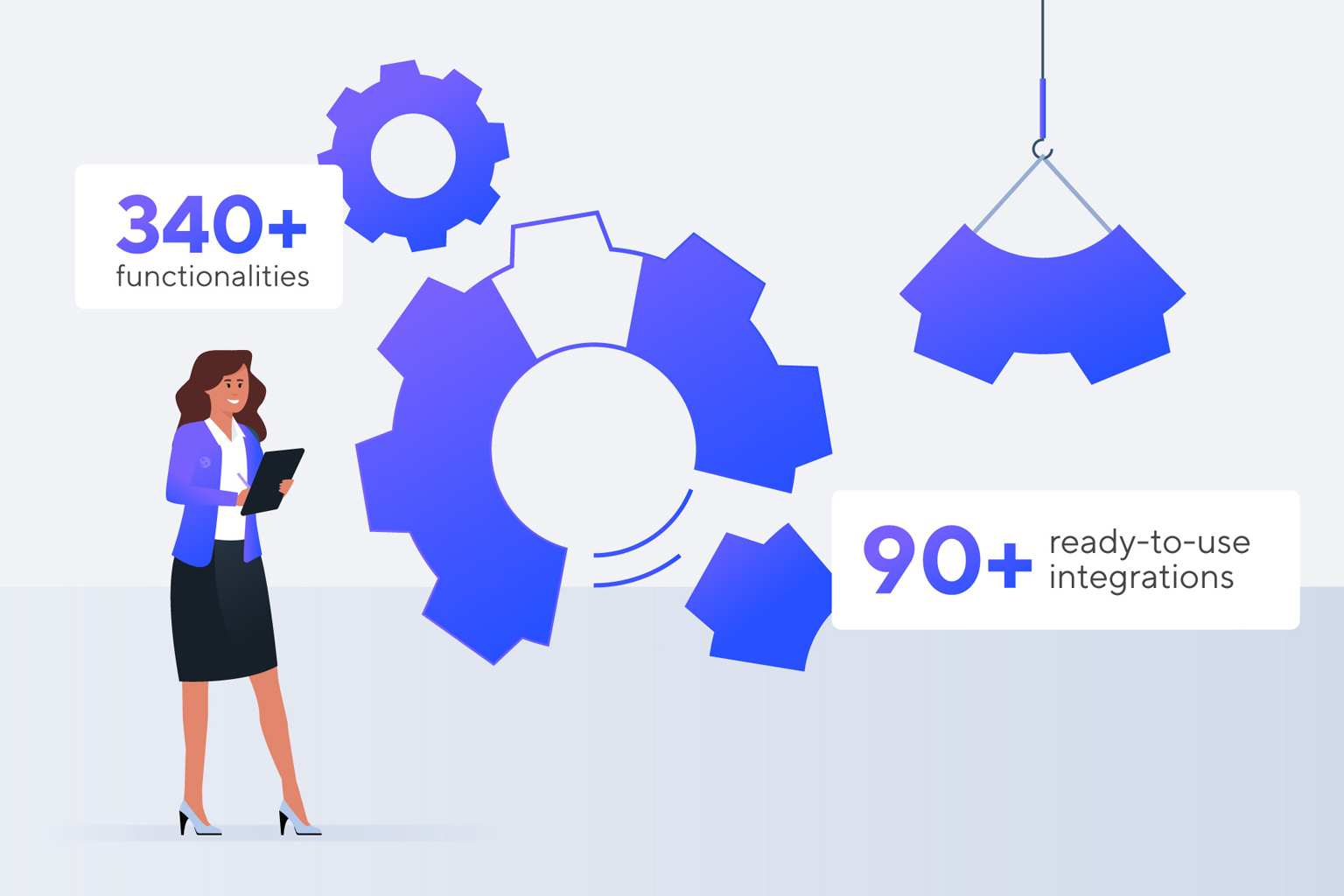 NEXT BASKET is a cutting-edge SaaS e-commerce platform, equipped with over 340 features and 90+ integrations for seamless site management and increased online sales.
Our solution is adaptable to different business, models and ecommerce businesses providing a next-level customer experience and convenience in online shopping.
We recognize the importance of customization in the ecommerce website development process, and we are here to make our platform work for you.
To help ecommerce websites perform at their best, we can provide tailored ecommerce software development services with proven technologies and technical expertise.
A custom ecommerce solution that suits your business
Choosing the right software solution for your ecommerce platform is vital, with factors like your industry, business model, and inventory management systems all playing a crucial role.
We understand this intricate interplay and offer you a practical solution: personalized software development.
Whether it's crafting bespoke applications, refining modules, or building comprehensive systems, we leverage our expertise to align the technology with your unique requirements.
You won't need an in-house team of e-commerce software developers and overhead costs to succeed online. You only need the right partner, and we're here to make it work for you.
Customizing ready-made functionalities
Our ecommerce business platform offers a diverse range of 340 pre-designed functionalities that can be fine-tuned to your needs.
Through this process, we can streamline your user experience, enhance checkout modules, and seamlessly integrate extra payment gateways for smoother shopping.
We aim to keep your online store on the cutting edge of industry trends while staying true to your business goals.
This way, your ecommerce platform becomes a powerful tool that adapts to your changing needs and consistently delivers a satisfying shopping experience.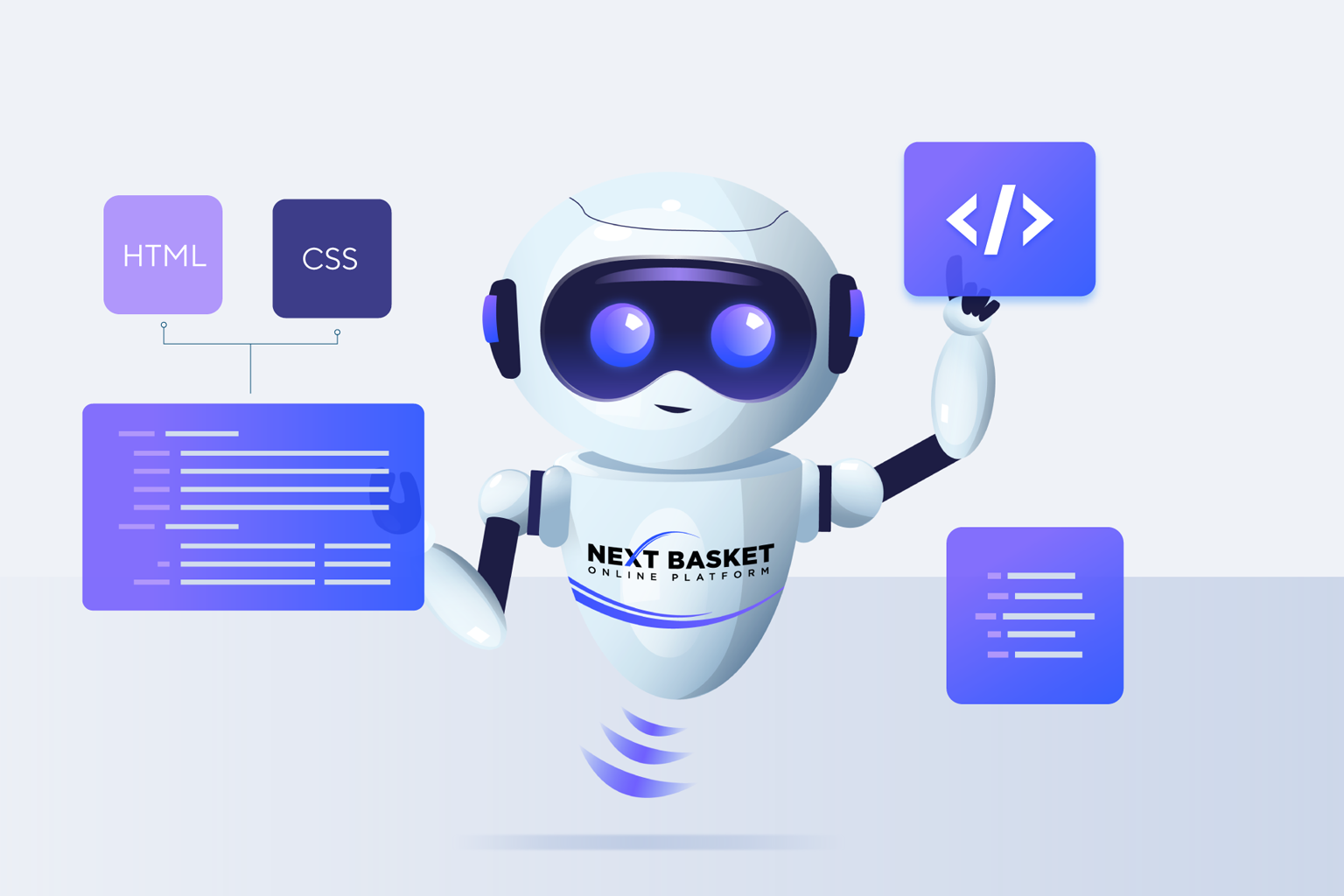 Tailored software solutions from NEXT BASKET
Our custom software development services bridge the gap between innovation, technology, and your business needs.
Designed to outshine generic off-the-shelf options, our services are tailored to fit your e-commerce website requirements like a glove.
Our software developers aim to boost productivity, create unique user experiences, and optimize your business operations.
Explore our range of personalized offerings:
Individual software components: Crafted to tackle specific challenges or enhance key areas of your business.

Customized CRM systems: Tailored customer relationship management solutions aligned with your needs.

Advanced analysis tools: Easily uncover insights and make informed decisions with specialized analytical software.

Custom website order management systems: Simplify order processing and management with solutions tailored to your workflow.

Content management systems: Streamline website content creation and management with our user-friendly platform.
By teaming up with us, you'll gain access to our proven technologies and commerce software services at exclusive rates, allowing you to strengthen your profits without the expense of costly third-party software services.
Get started today and leverage our technical expertise.
Whatever your industry and business model, a fit-for-purpose software solution built for your precise business requirements can be your competitive advantage.
Reach out now and increase sales.
Frequently Asked Questions
How do NEXT BASKET's software developers manage sales data security?
NEXT BASKET's software developers prioritize robust measures to ensure the security of sales data, employing encryption and industry best practices to safeguard sensitive information.
What technologies do you use in your custom e-commerce development services?
In our custom ecommerce development services, our dedicated team leverages various technologies and programming languages, including JavaScript, PHP, MySQL, and diverse database management systems. Our choice of technology is based on project needs and our thorough technical evaluation.
What are the benefits of custom ecommerce solutions?
Custom development offers numerous benefits for online retailers. These include tailoring features to meet specific business requirements, introducing mobile applications and API integrations, and ultimately enhancing sales while streamlining order management.
How can retail companies with physical stores use commerce software to streamline business operations?
Retail businesses with physical stores can utilize commerce software to streamline business operations by integrating point-of-sale systems, managing inventory effectively, tracking customer data, and facilitating seamless online and offline shopping experiences.